Belo Council was ranked 19th of the 34 Councils according to authorities of the regional delegation of economy planning and regional development, thanks to an evaluation of executed projects that was considered people oriented.
In the course of the year 2021, Belo Council provided didactic materials to schools; from which pupils and students benefited, rehabilitated roads, constructed bridges in about 4 villages and recruited over 30 health personnels amongst others.
Extending electricity and water supply to Muhjung village, is one of the major projects on the council's to-do-list and this was a revelation during the council's 2021 budgetary Session.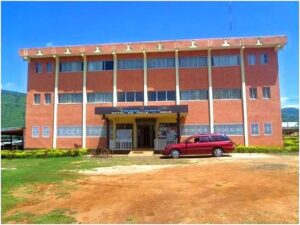 "We will also carry out rural electrification in some villages in Belo. As for portable water, we will be having major programs in Ashing-kom, which will have to extey to primay schools, health centers that are in proximity, not forgetting the maintenance of farm to market roads" Mayor Belo Council.
Belo Council being one of the largest councils in the Northwest region, is located in Boyo Division, Cameroon, made up of 29 separate villages with stunning local hills giving a municipality an interesting landscape.
It is expected that with the voted budget for 2022, it will go a long way to alleviate poverty in Belo.