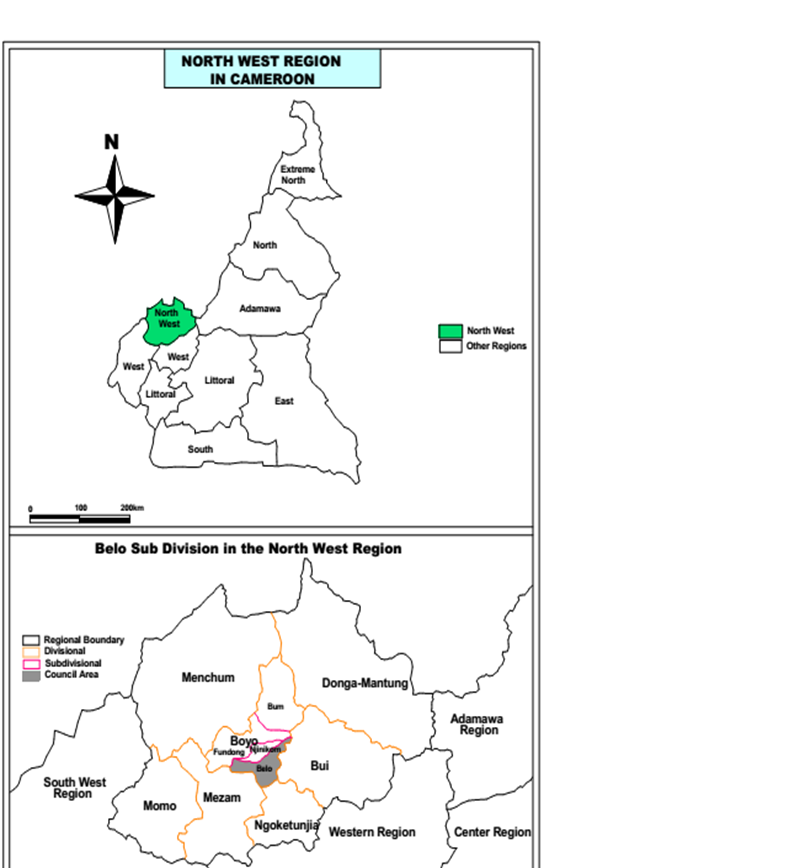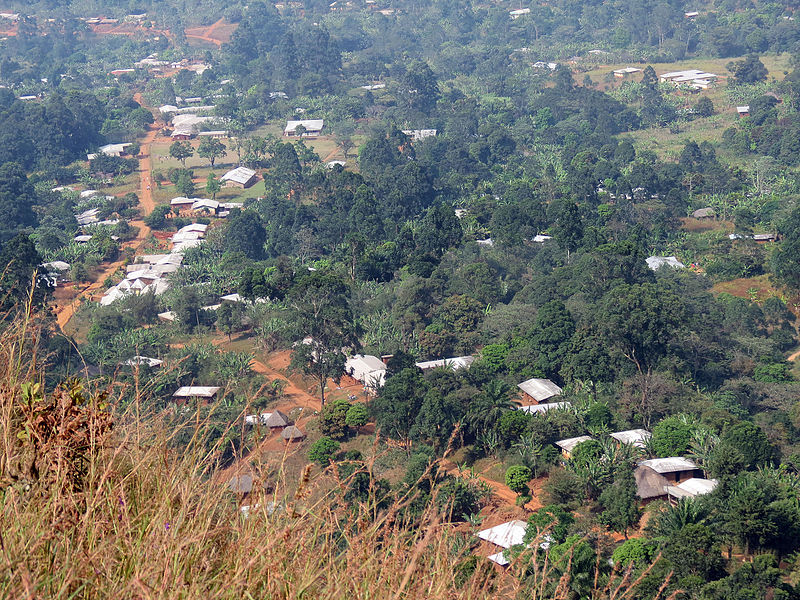 History of the Belo Council
Boyo Division was created by Presidential Decree No. 92/187 of 1992 with Belo sub division being one of the four administrative units. Belo Rural Council was created by Presidential Decree No. 93/321 of 25th November 1993 and its municipality covers the entire sub division. The Council monograph of 2004 grouped the municipality into 17 villages and 104 quarters. Presently, it is simply called Belo Council and the municipality covers 29 villages with 96 quarters. Since its inception in 1996, it has been ruled by 3 mayors.
Vision from the management
The mayor OF BELO COUNCIL




The Belo council area is found in the mountainous stretch of the western highlands agro-ecological zone of Cameroon. About 80 % of the land within the municipality is situated above 1900 meters in altitude and the topography is characterized by mountains, escarpments, valleys and plateau. The slopes range from 40-70 % with undulating hills and deep valleys. There are two broad valleys separated from each other by mountain ridges like the Aweh and Tzchigon ridges which all join to form part of the Ijim-Kilum mountain range which measures 3000m above sea level. Heavy rainfall is often recorded in August and September. The undulating nature of the area coupled with heavy rains often result to numerous landslides. Lowland swampy areas are Mejung and Baicham. Rolling gentle hills include: Mbingo and The Ndawara plateau (2100 m asl) while the steep jagged hills within the municipality include: the Baingo escarpment. The Mbi crater falls within the protected area in the sub division.
There are many rivers and streams found in the area. Most of these riv
Read More
Building the community and life experiences
Belo Council is located in Belo Sub Division in Boyo Division of the North West Region of Cameroon. It is one of the 34 councils in this region of the country. It covers an area of 346 square km and a population of over 40,757 inhabitants according to the 2005 census.
READ MORE
Waterfall in Belo
Belo is a town and commune in Northwest Region of Cameroon. It is mainly populated by Kom people.
read more